Swarthmore College
Class Of 1973
In Memory
Stan Luxenberg VIEW PROFILE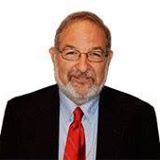 LUXENBERG--Stanley. Beloved father of Daniel and Louis, died October 31, 2014, after battling cancer for six months. His wife, Sara Holiner, died seven years earlier. Stanley was a prominent business journalist for nearly forty years. A graduate of Swarthmore College and the Columbia Journalism School, he had a long career as an editor for magazines and newspapers and as a freelance business writer. He was the author of the book, "Roadside Empires," and contributed frequently to The New York Times, The Street.com and many magazines. He was an expert on mutual funds and investing and published a newsletter, the Critical Investor. The publications where he worked included: the New Leader, Businessweek, Forbes, Newsday, Medical Economics and Individual Investor, where he was executive editor. He wrote a landmark article on socially responsible investing for Harper's Magazine in 1982. He was one of the founders of the New York Media Alliance and the National Writers Union. He was an active member of Temple Rodeph Sholom and participated in its social justice efforts. He also studied at the Hebrew University in Jerusalem. Born in Indiana, PA, on April 5, 1951, he is survived by his parents, Irene and David Luxenberg, his sister Deborah and brother Larry and his partner Sue Mittenthal. Funeral services are 11:45am, Monday, November 3 at Riverside Memorial Chapel with burial immediately afterwards at New Mount Lebanon Cemetery, Iselin, NJ.
Source: New York Times, Nov. 4, 2014
- See more at: http://www.legacy.com/obituaries/nytimes/obituary.aspx?pid=173047766#sthash.cQ6nskJz.dpuf
From an anonymous posting in an online guest book:
It seems like only yesterday that as a new graduate student at the J-School in 1974, I quickly became friends with Stan. He was a smart, easy-going guy without any artifice.

I learned that he and Anita Jarris had run a weekly alternative paper in Harrisburg, PA, right around the time of the Three Mile Island meltdown, and realized right away that this was someone who had something of a counterculture bent, even if he didn't flaunt it.

Stan left the J-school and didn't go out on a job hunt like most of the rest of us. He instead made his way daringly as a freelance journalist, and he did it really well. In fact, after I returned to Columbia as a Bagehot Fellow in '78-9, and decided I didn't want to work as a journalism employee anymore, Stan was the mentor and model I turned to. He generously passed me contacts in the New York magazine world that allowed me to get my start. One of the first in our class to publish a book -- his wonderfully written and disturbingly insightful "Roadside Empires" about America's burgeoning fast-food industry -- he was also my model as a book author. I'll never forget his recounting of his road trip to report about the then new Chuckie Cheese franchise, which had me in stitches.

When I've found myself stuck at points writing a book, I always hark back to Stan telling me how, after slaving over that manuscript, one day it all came together for him. He said when that moment arrived, "It was suddenly like being a surfer catching a good wave." Having that image before me as a goal and knowing that eventually that wave will come has pulled me through a number of writers' block crises.

Stan was also generous in another way. When I moved back from LA to NY in late 1978 for my Bagehot year, and reconnected with Stan, I told him about the great journalist association we had in Los Angeles, the Los Angeles Media Alliance. He immediately said we should start something similar in New York, which we did, along with the likes of Gail Collins, Lisa Bergson, Larry Zuckerman and others. It was characteristic of Stan that he was always ready to pass around connections he had with editors -- and he had a lot of them! -- to help freelancers, both newbies and pros -- to gain access to a new market. He did this even though clearly doing so would put them in competition with him for assignments.

Stan was generous with his contacts, and also generous with his time. As mutual friend and classmate Steve Greenhouse says, he was a great friend. That effort at sharing, which became known as the New York Area Media Alliance, was a precursor to the founding, by Stan, myself and many others, of the National Writers Union back in 1983. The NWU is now a 1200-member trade union of writers in 13 locals around the country that is affiliated with the UAW.

Stan also had a wonderful sense of humor, and seemingly had no mean bone in his body.

He was also resilient. His wife Sarah, with whom he adopted two sons, Lewis and Daniel, had several bouts of cancer, and eventually died of that disease. I know it was a terrible blow to Stan when she died, but no partner could wish for a more patient and devoted spouse than Stan, who supported her all the way, including in her fierce determination to keep herself going until she saw her younger son Lewis bar mitzvahed, a feat she succeeded in pulling off.

When I learned a few weeks ago about Stan's cancer operation, which was a major procedure that left him bed-ridden and in considerable pain, I called and spoke with his son Lewis, who is 21. I asked how his dad was handling the aftermath of the operation and the inevitable pain and discomfort, and Lewis said, "He's okay. You know, my dad is a very strong person."

It still chokes me up remembering that conversation, but Lewis knew his dad, and he had it right. Stan was a very strong person who endured a lot with courage and resilience, and with an optimistic spirit. He also raised two great sons under very trying circumstances. When I saw Stan right after he'd gotten the diagnosis that he had an incurable form of mesothelioma, he told me, "Well I know what to do. I lived with a cancer patient for years, so I know all the ropes. I just have to click into cancer patient mode, only this time it's me."

The loss of this friend of 40 years is a terrible blow. My heart goes out to his sons Lewis and Daniel, to his devoted partner Susan, to his loving brother Larry and sister Deb who stood by him through this terrible time, and to his two parents
Click here to see Stan's last Profile entry.